REFIT
RIGGING SERVICE PROGRAMME
BSI Recommended Standing Rigging Maintenance and Service Guidelines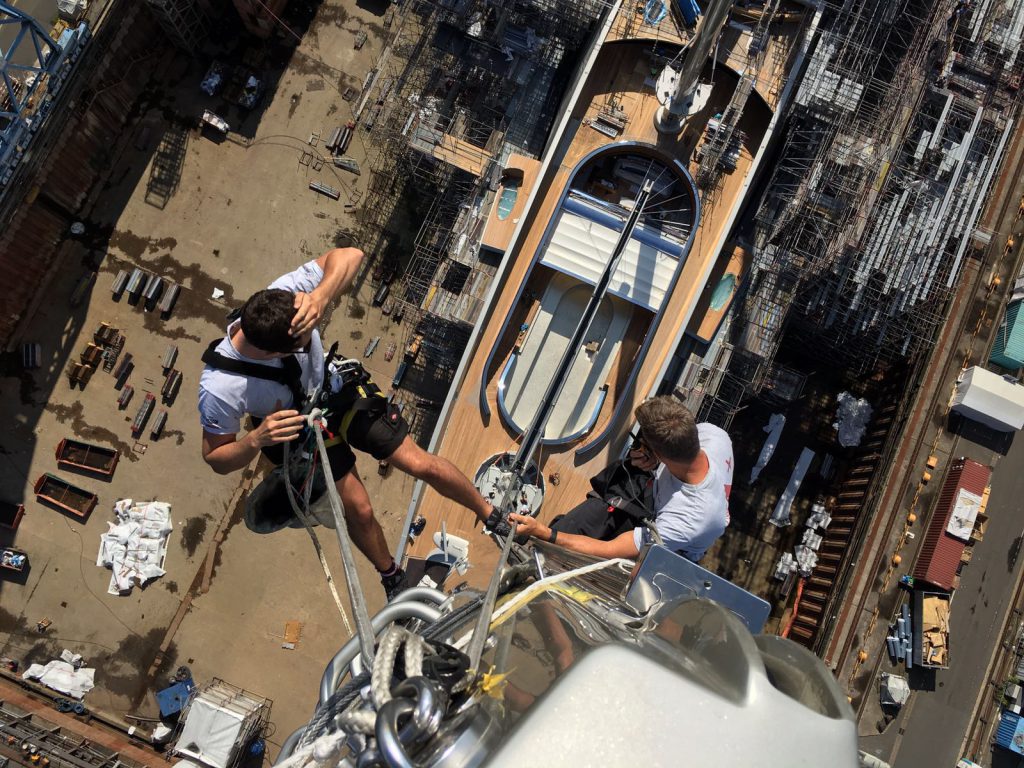 BSI has developed a Rigging Service Program that focuses on preventive maintenance to protect the structural integrity of a yacht's rigging and enhances performance, longevity and safety for the yacht's guests and crew while maximizing the investment with limited service downtime. Yachts participating in the Rigging Service Programme will have their maintenance records continually updated with the assurance this information is safely secured at BSI Headquarters in Denmark. (BSI Service Log)
No yacht is alike
BSI professionals, with years of rigging experience, know that all vessels are not built or treated equally.
Furthermore, our vast database of delivered and serviced rigging equipment gives us a continually improving understanding of wear & tear over a yacht's life from the club racer to the largest blue water cruising yachts. No yacht is alike, so BSI offers flexibility in the program to coincide with the yacht's scheduled refit plans. Pre-service inspections are recommended as this allows both BSI and the yacht to plan in advance and minimize downtime.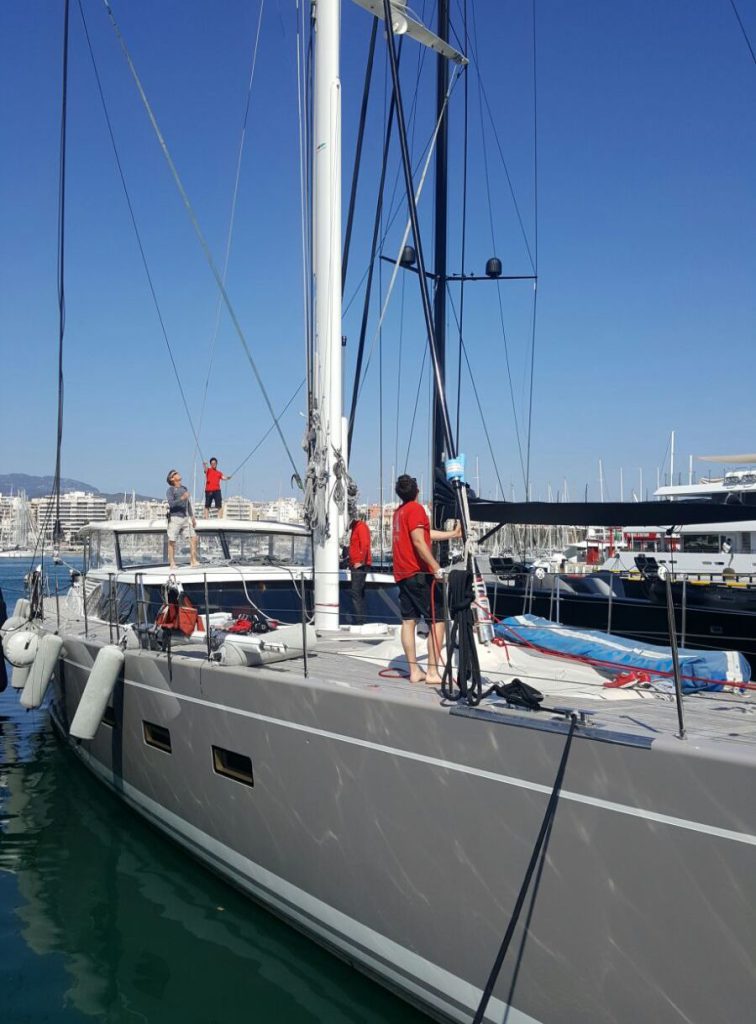 Factors affecting life expectancy
The life expectancy of a set of rigging, whether rod, fibre or wire, can be affected by many factors:
Age of rigging
Miles sailed
Sailing conditions
Designed safety factors
Proper tune
Adherence to maintenance schedules
Traumatic events such as groundings, knock-downs and flying jibes
Environmental conditions and Corrosion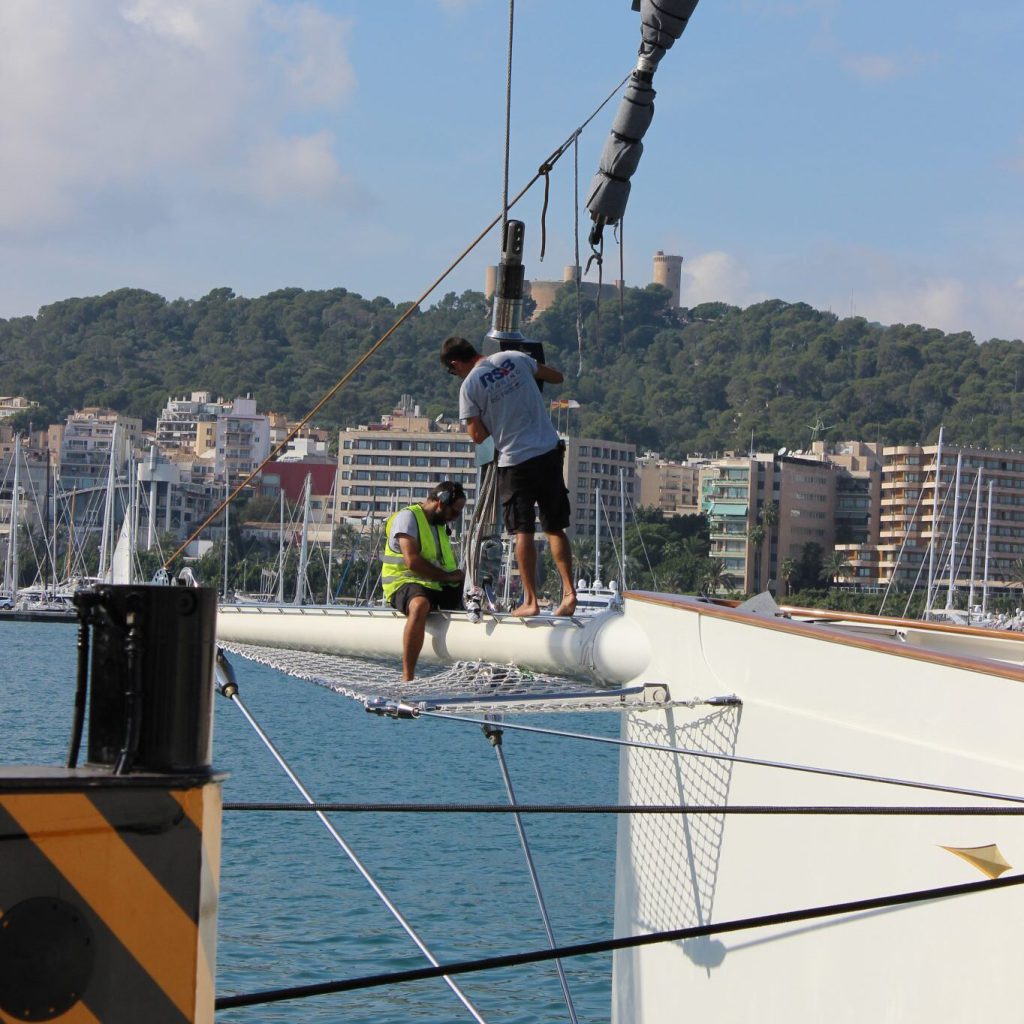 Customised service
For yachts using composite rigging, either exclusively or in combination with some stays in rod, the service recommendations remain the same for the metal hardware used as attachments of composite stays.
BSI work with professionals, individual owners, captains and management companies to establish a customized service schedule tailored to the yacht's needs. Service recommendations are based on the rigging manufacturer's specifications, the vessel's history of sailing and maintenance, future sailing plans, and the yacht's projected downtime and budget. Therefore, BSI hasdeveloped a series of Categories to help identify which classification the yacht falls into. These categories will tend to experience different mileage and sailing conditions.