NEWS & EVENTS
SAILING YACHT AREA A SUCCESS AT MONACO 2022
12 October 2022
Worldwide Superyacht and Custom Sales Manager Ulf Josefsson attended the Monaco Yacht in 2022 after a two-year absence due to travel restrictions during the pandemic.
Walking the show he commented that it was great to be back seeing lots of friends in the industry. It was also good to see the dedicated sailing yacht area at the show in which over 50% of the sailing yachts on display had standing rigging or hardware from BSI Rigging and 82% of them had equipment from the BSI Group of companies including OYS and Hundested Propeller.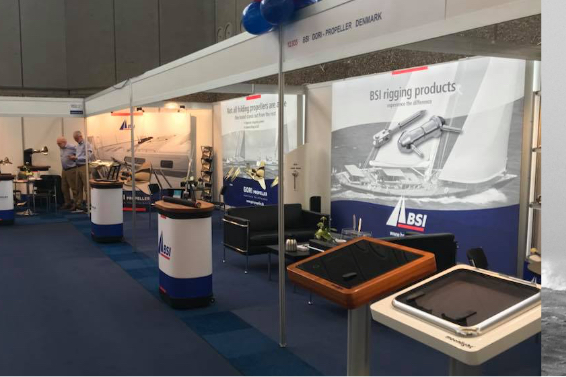 Trusting Mother Nature to carry you safely across the seven seas is much easier with high-end components on board.
Specialist marine equipment
We design, manufacture and sell specialist equipment for cruising, racing, and superyachts. Our goal is and has always been, to design the best-in-class products with the strength to handle anything a raging sea can throw at them, without compromising control or speed.