NEWS & EVENTS
BSI RIGGING AT BOAT SHOWS 2022-23
15 September 2022
Boat Shows where you can meet the BSI RIGGING
BSI Exhibiting
Cannes Yachting Festival: 6th to 11th September. Exhibiting on stand SAIL146
Marine Equipment Trade Show (METS): 15th to 17th November. Exhibiting on stand 12.840
Visiting and Support
Monaco Yacht Show: 28th to 30th September. Attending 29th
Annapolis Sailboat Show. Oct. 13th thru Oct. 17th.
The Island Rigging Co. Tents O-13&14
General Presence at Shows
September
Cannes Yachting Festival: 6th to 11th. Exhibiting on stand SAIL146
Newport International Boat Show: 15th to 18th. Supporting customer
Southampton Boat Show: 16th to 25th. Attending the 19th and 20th
Genoa International Boat Show: 22nd to 27th. Attending
Monaco Yacht Show: 28th to 30th. Attending
Grand Pavois La Rochelle: 28th to 29th. Attending
October
Annapolis Boat Show: 2nd to 9th. Supporting AB Marine Tent B 47, Tent B 49
Fort Lauderdale International Boat Show: 26th to 30th. Attending
November
METS: 15th to 17th. Exhibiting on stand 12.840
December
Paris Boat Show: 3rd to 10th. Attending
January 2023
Boot Dusseldorf: 21st to 29th. Attending
February
Miami International Boat Show: 15th to 19th. Attending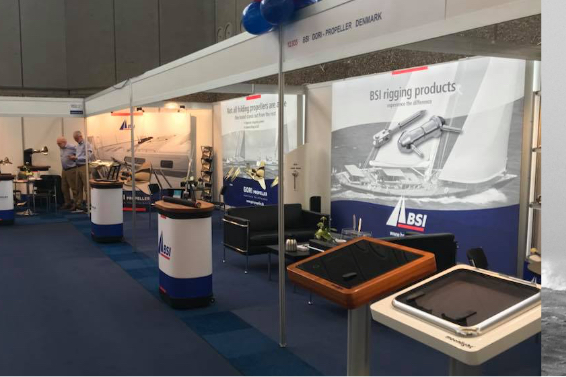 Trusting Mother Nature to carry you safely across the seven seas is a lot easier with top of the line components on board.
Specialist maritime equipment
We design, manufacture and market specialist equipment for cruising, racing, and super yachts. Our goal is, and has always been, best-in-class products with the strength to handle anything a raging sea can throw at them, without compromising control or speed.