NEWS & EVENTS
MODERN MATERIALS  HELP MAINTAIN A CLASSIC LOOK WITH HELP FROM BSI RIGGING
14 APRIL 2022
Whitehawk, built in 1978, and designed by Bruce King, this classic racing yacht at 32m has undergone a major refit and is back on the water competing in classic yacht racing regattas. The brief was clear; Whitehawk must maintain her original features whilst utilising current day materials.
Working closely together, BSI Rigging and Offshore Spars have achieved the owner's wishes. Offshore Spars replaced the original mast and boom with a new Caron Fibre spar package. Although looking at it you would say it was made in wood, due to its beautiful faux wood paint finish.
Attention to detail was important, and BSI Rigging manufactured a rod rigging package, but aligning with the brief, research and development were carried out to match the finish to the original style. Manufacturing sample fittings in bronze anodised finish to step away from the highly polished Nitronic and stainless finish most commonly seen. When a match was established, selected rigging hardware came with the approved bronze anodising and copper clad stainless to maintain the characteristics of the original build.
Whitehawk is a fine example of using modern materials to maintain its classic look whilst improving performance.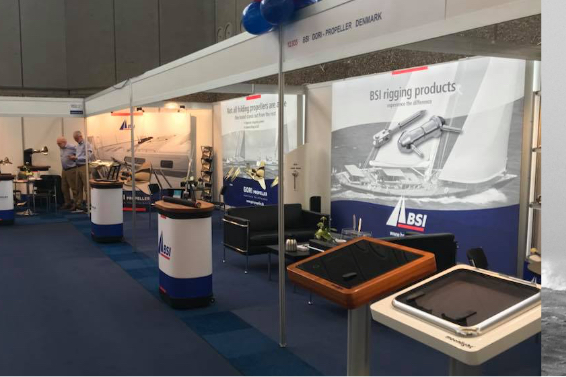 Trusting Mother Nature to carry you safely across the seven seas is a lot easier with top of the line components on board.
Specialist maritime equipment
We design, manufacture and market specialist equipment for cruising, racing, and super yachts. Our goal is, and has always been, best-in-class products with the strength to handle anything a raging sea can throw at them, without compromising control or speed.